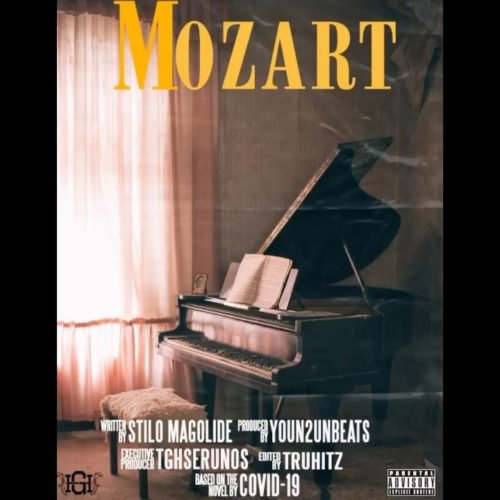 Stilo Magolide Mozart Download & Review
Artist: Stilo Magolide
Track Title: Mozart
Album: Single
Genre: Hip-Hop
Featuring: None
Released: 2020
Country: South Africa
Producer: bdixin
"Mozart" is a hip-hop song recording by popular South African music artist rapper and song writer Stilo Magolide. The joint was dropped as a single and it features vocals from the rapper and only him alone on this track.
Stilo Magolide is surely one of the top rappers in South Africa right now and he still out there dropping hits and keep his fan base well fed while gaining new fans every day, that only happens when you are really good. Stilo has managed to find a way to be consistent in the SA music scene, something moss rappers as we have seen have a problem doing swiftly like the few other top rappers like Nasty C, Cassper Nyovest and AKA themselves. Long story short the crooner of several rap hit songs Stilo Magolide is back himself with a new single which he didn't bother to collaborate with any other rapper.
I listened to this latest record from him a couple times and I had a feeling it's surely going to gain some traction in time and I have feeling the hio hop head himself will probably shoot an official music video for the song. The hook sure has that dope Stilo kinda rhythm and vibes, it's something all music consumers who actually love his song will quickly relate to and the verses are just so calm a cool.
Mozart itself means a music industry of orchestra and that kind of stuff. He is probably telling you he himself is a music industry and he is really great what he does. SA Hip Hop Music 2020 is surely starting to get really litup with all these latest rap songs..
Stream And Download Stilo Magolide Mozart On ITunes