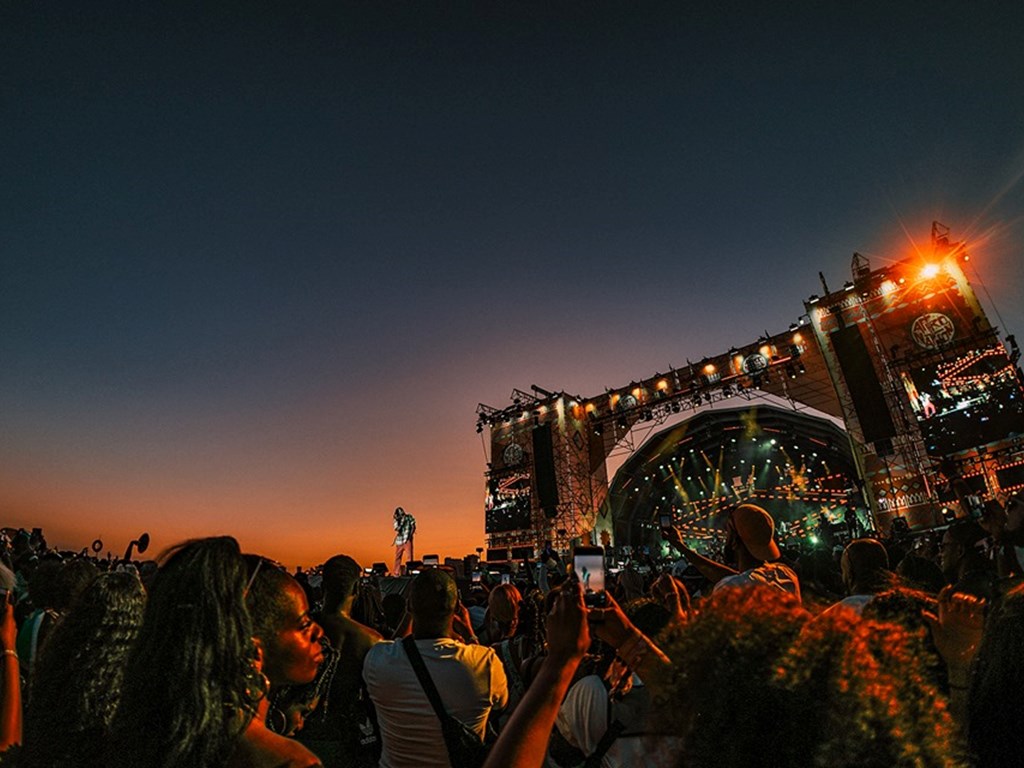 Afrobeats today is now known to be the voice and face of African music when it comes to international recognition. African music seem to be getting more attention and listeners every single day thanks to the works of many intellectual artists out there putting in the work and energy, promoting the sounds of Africa. As we all can see the movement is growing harder and harder than before, maybe not as fast as many Africans would want but most certainly it is penetrating different markets from Europe to the Americas and even Asia. The afrobeats music or let me say the African music promotion over the years have been championed by many local artists, organizations and also supported by many international brands and personalities.
Over the years many African songs have went ahead to become massive international hits while gaining popularity amongst young and old people in different areas of the world and this energy have not relapsed not for once for the past decade, what i mean is there is no single year we don't see some new African hit record making waves in the international communities whether its the Caribbeans or other big continents, it is no doubt that new African music releases are getting a lot of attention year by year. Artists like Nigeria's D'banj who started the Afrobeats revolution in 2011 with the release of the chart topping single Oliver twist which took over the United Kingdom music scene drawing a whole lot of attention to the music of Africa, which then started the movement of calling successful pop songs out of Africa the "Afrobeats"
Most of these songs have come out of West Africa from major music countries like Nigeria and Ghana the East African music industry over the years have proven themselves a force to reckon with artists like Diamond Platnumz, the popular boy band Sauti Sol championing the Swahili music of East Africa. The South African music scene have produced several house music hits too and their rap music industry seem to be doing quite enough.
Below we are going to be highlighting the top 10 African songs released in the past decade since the "Afrobeats" term was created and these list is based on how successful the songs are since release how well they did using digital statistics from Youtube views to downloads and streaming numbers.
List Of The Most Popular Afrobeats Songs (Top 10 African Songs) Of All Time:
Davido – Fall
Based on pure statistic this is not even debatable this song is the most successful, most popular African song ever made. As 2020 the song has gone gold in several countries outside Africa including Canada and the united states. This is one of the Afrobeats songs that has surely promoted the culture.
D'banj – Oliver Twist
This is the song many believe started the afrobeats revolution with the success it garnered in the early 2010s in Europe its is definitely still one of the most popular African songs out there as of 2020
Runtown – Mad Over You
This is one of my personal best, arguably the best Afrobeats songs ever created when it comes to lyricism, melodies and amazing visuals, but its up to you to decide what is best. But with over 100 million views on youtube it is certainly one of the most popular Afrobeats songs.
Tekno – Pana
The song was created and released back in 2016, becoming an instant hit all over Africa, little did we know it go on to become one of the most popular Afrobeats songs ever created outside of Africa.
Wizkid – Come Closer
He is arguably the most famous African musician out there as of 2020. This single was released in 2017 and it features star singer and rapper Drake, its been quite successful looking at the numbers.
Yemi Alade – Johnny
This song was released in 2014 and many don't understand till date why this song is such a huge success abroad. I mean it is a piece many Africans could relate with, but foreigners? It is the most popular song ever from an African female pop artist based on digital statistics. Yemi Alade has been doing really since
Burna Boy – Ye
This was the song that did the magic for Nigerian superstar Burna Boy. Released back in 2018 and it went wildly popular abroad after many people mistakenly streamed the single instead of Kanye West's 'YE' album.
Korede Bello – Do Like That
This is a song from Nigerian Mavin record act Korede Bello and the song organically grew garnering several international streams and downloads, its his most successful song till date.
Davido – If
Davido is surely a huge part of the success and attention African music in globally getting right now. He has done so much when it comes to contents. The music video for this song is another one of his videos with over 100 million views on Youtube.
Mr Eazi – Leg Over
This is one of the song popular Afrobeats artist Mr Eazi released on his 2017 mixtape, it was release as a single earlier and it has grown to become one of the most popular African songs ever released.
Burna Boy – Come Closer
This is another song from superstar Nigerian singer Burna Boy, it was released in 2018 just like the other song on our list. It is definitely a catchy song and one of the best afrobeats songs ever made.